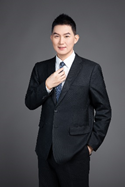 Professor Shen Chaoqun
Collage of Art Design and Media, Sanda University
Brief:
Professor of Collage of Art Design and Media, Shanghai Shanda University.
PHD. of history, Chung Cheng University, Taiwan, majoring in cultural communication and society.
Shen Chaoqun has worked in media for more than 20 years and served as a reporter, editor, anchor and other positions. Shen Chaoqun teaches at Taipei and Shanghai universities. Main research fouse on public opinion investigation and analysis, social media and society, new media trends, etc, has published 11 books,20 papers and translated 1 book, all about the media, society and education, and has won many research and teaching awards.
Speech Title: New Media in Film Communication and Cultural Industry
Abstract:
New media is the most important mode of modern communication, the Frankfurt School proposes "cultural industry", which means "cultural and creative industry", and is strongly promoted all over the world. With the progress of new media communication and the trend of globalization, the film industry has a high value and high investment efficiency ratio. Through the analysis of the China film "Hi, Mon" and the Taiwan film "Our Times" in the global box office. With the development of new media big data research, the intersection of new media and box office research, it is possible to learn the importance of the collective memory of society to the society after it is reproduced in the film, thus exploring the meaning of film and cultural communication in the cultural and creative industry.
Assoc. Professor Dedong Zheng
School Of Art, Southeast University
Brief: Zheng Dedong, associate professor of Southeast University. Doctor of art of Southeast University, doctor of architecture of Berlin University of the Arts (UDK), and later studied under academician Qi Kang of the school of architecture of Southeast University, based on the direction of urban planning and landscape design. Now he works as the deputy director of the design department of the art school of Southeast University and the director of the Institute of tourism and landscape of Southeast University.
Speech Title: Essentials of Immersive Tourist Attraction Construction in the Post Epidemic Era, Taking the Practice of Mochou Lake and Zijin Mountain Plum Blossom Festival as Examples
Abstract:
By the 1920s, the global immersive industry had reached an unprecedented peak. According to incomplete statistics, the total output value of immersion industry in China has exceeded RMB 5 billion, and "immersion tourism" has also become a hot term for a time. The core of immersive landscape is to strengthen the narrative of place spirit and environmental language through immersive design and planning, shaping aesthetic experience, and deeply wrap the substitution experience of audience and tourism products. Through the research and practice of the laboratory of the ITLA of Southeast University in two scenic spots of Nanjing in 2021, it is summarized into the key points of the construction for immersive tourist attraction which is in order to promote the immersive sights from planning, design to process of management, enrich the standards and mode of industry development.
Assoc. Professor Farzaneh Haratyan
Hunan University
Brief:Dr.Farzaneh Haratyan has her first MA in TEFL and first PhD in English Literature from University Malaya UM, Kuala Lumpur Malaysia 2014. She studied second MA and PhD in General Psychology at Science and Research branch, IAU.
She is an assistant professor and faculty member with over 17 yeas of experience teaching variousMA and PhD courses. Her interest lies in the way psychological theories can be applied to language studies like psycho-linguistics, psycho-semiotics, and psycho-literary criticism… She has been working as a counselor in the area of Family therapy applying CT, REBT, and ER. She has books and articles published in google scholar. She has had lectures and paper presentations in the conferences held in various parts of the world: Japan, Austaralia, Finland, Romania, India, Singapore, Turkey, Malaysia, ....and has been supervising and examining MA and PhD theses. Last year she was a member of faculty at Hunan University in china and currently she has started her teaching career with Huaian University of Technology.
Speech Title: POST COVID PSYCHOLOGICAL AWARENESS: REBT
Abstract:
In POST COVID era, various approaches in psychological therapies have been implemented to sustain global people's mental health. Societies have mobilized forces and resources for the enhancement of mental health literacy amidst misery and agony caused by the loss of dear family members, social distancing, and isolation. Mental health deterioration can forefully disturb all dimensions of life. REBT as a great therapy can be a solution to block gigantic surge of intruding negative thoughts that would eventually lead to disasterious emotions and respectively to disappointing actions. Among psychologists, this burgeoning perspective of mental healing beckons hope for swift illness descending as regulating thoughts and emotions can prove miraculously effective. Raising awareness and consciousness about the basics of how REBT functions can contribute enormously to descending global health. Depressions and suppressed rages from lockdown, job losses, and strict travel restrictions brought an overwhelming despair and helplessness. Here in my speech, I target to shift the concentration from transient Covid pandemic to a perpetual mental health pandemic. When you learn the essentials of selfhood and mentality, your happiness would be eternal.